Immersive storytelling delivers a very noteworthy message
Ahead of the beginning of COP26, the Department created and produced this high-profile charity event in London for over 400 guests, including celebrities, politicians and youth ambassadors.  Christiana Figueres, co-founder of Global Optimism and the UN's former Climate Chief responsible for overseeing the landmark Paris Agreement, called on global leaders to step up and deliver against Paris Agreement commitments, in a visionary speech for WWF's State of the Planet address, supported by hard hitting content displayed on the concrete walls of Tate Modern.
Guests were placed right at the heart of this dire narrative from the beginning of their journey, with props and immersive elements before witnessing a very realistic story of climate change. Ambassador Ellie Goulding  delivered a heartfelt video message while celebrities and influencers Finn Harries, Kedar Williams Stirling, William Moseley, Ella Mills, Daisy Lowe, were in the audience, with  a live poetry performance from artist Wilson Oryema.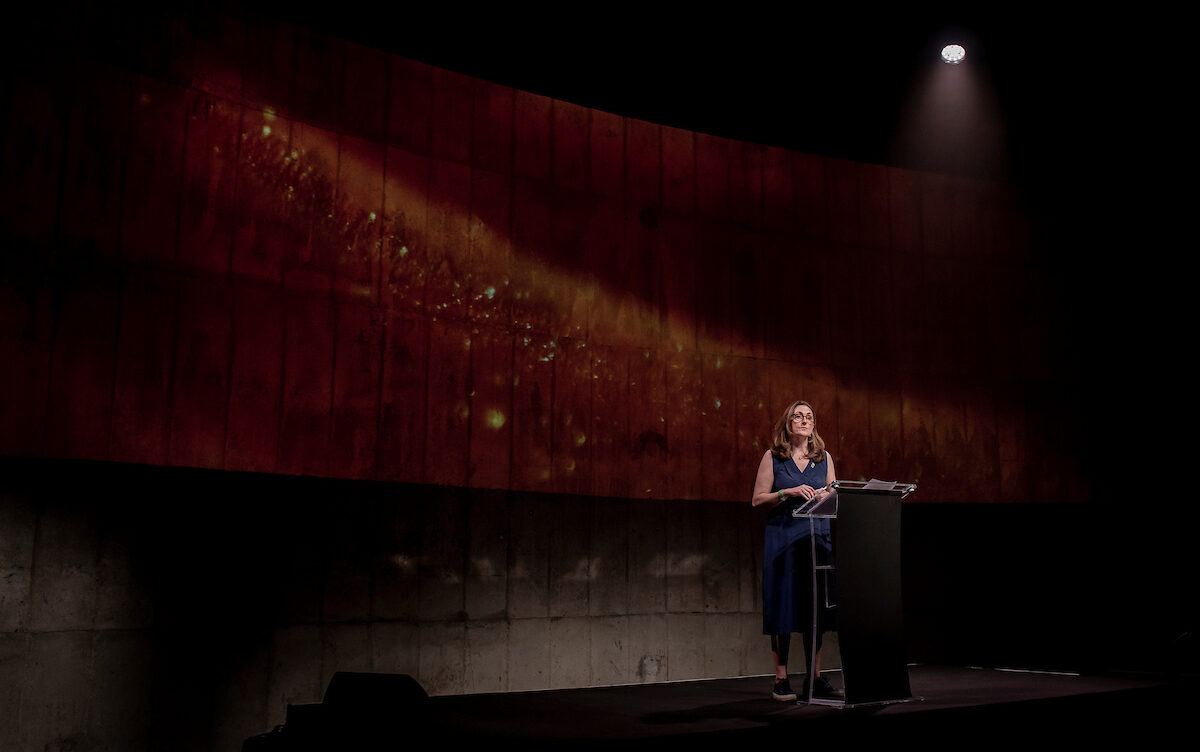 "The production and creativity was first-class, and unlike anything we have delivered before. We're so grateful for all the time and hard work that went into ensuring this was a phenomenal event for WWF. It truly was an inspirational evening that will have a lasting impact for our supporters. The feedback last night and flooding in today exceeds all our hopes and expectations"
Tanya Steele, Chief Executive, WWF-UK