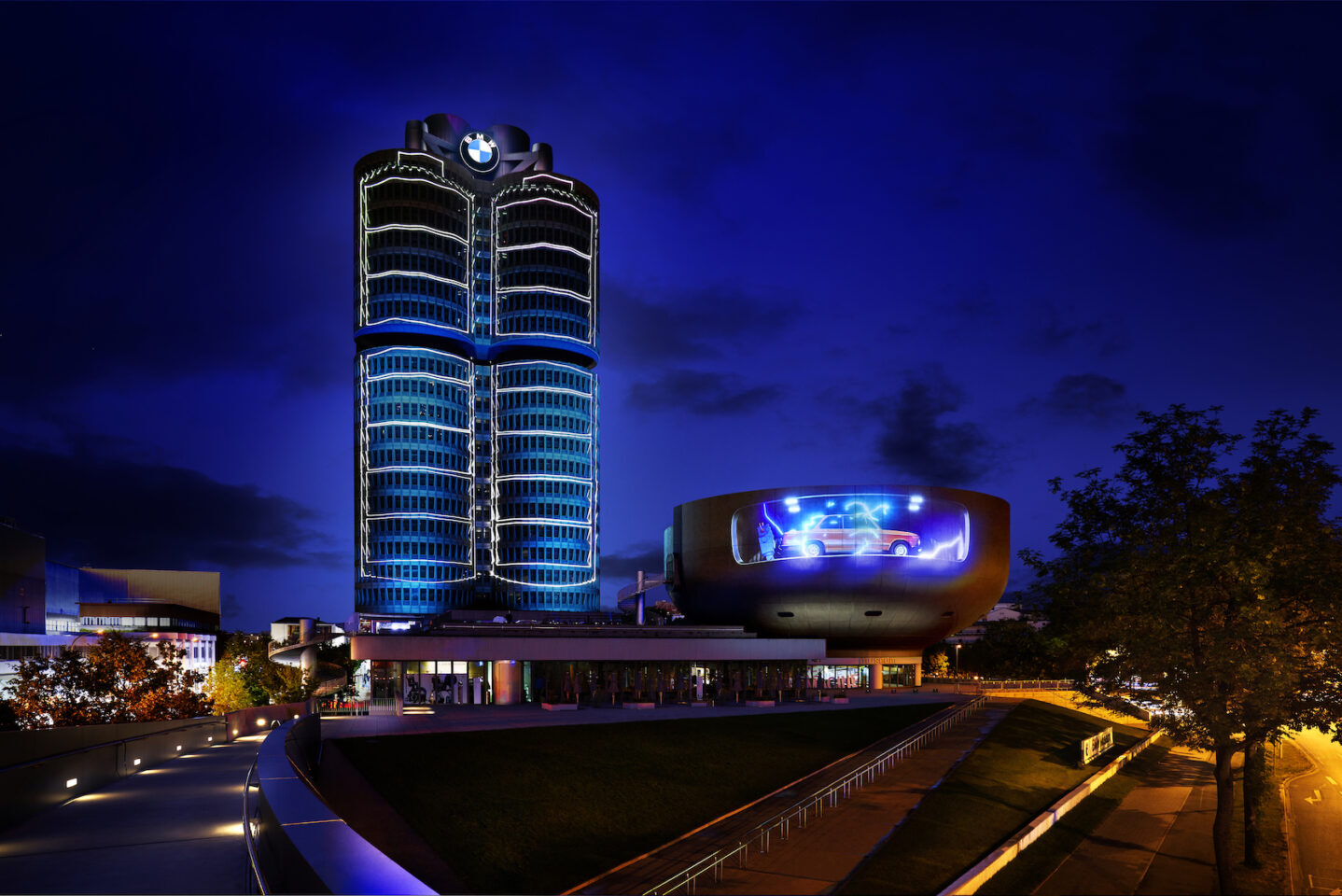 "The biggest challenge for us was clearly not getting a fantastic script or a fantastic animation, because we had wonderful partners. Honestly, executing this project with green energy was the biggest challenge."
Stefan Ponikva, Head of BMW Brand Communication and Experience
Spectacular Immersive Content for BMW at European Championships in Munich to Celebrate 50 Years of BMW's Journey to Electrification
Anamorphic content and projection mapping were skilfully used by The Department, to create unique content for the European Championships opening ceremony, sponsored by BMW 50 years on from the Summer Olympics in 1972.
The Department unveiled an immersive homage to the legacy of BMW's 1972 BMW 1602 electric vehicle, and celebration of BMW's electrification journey, during the televised opening ceremony of the European Championships in Munich. We incorporated the core values of BMW into the creative and technical conception of content created using green energy and projected in two parts onto the iconic BMW headquarters Four Cylinders building, and the adjacent museum.
The televised show consisted of lasers, lights, and projection mapping onto the BMW four-cylinder building, and projection-mapped anamorphic content shown on the museum building, which created the effect of a moving image coming out of the museum, telling the story of BMW's electrification journey since 1972 when BMW made the ground-breaking BMW 1602, an electric vehicle that was used in the Summer Olympics to transport dignitaries
"One of the main challenges for this project was the amount of different technical solutions we were coordinating to work together. For example, lighting is designed in one software package and lasers in a different one. And for the video, we used Unreal Engine for the anamorphic and 3D parts and 2D film edits that had to sit within the 3D environment. Combining all these different medium into one seamless visual was a challenge."  Martin Ocheng, Head of Innovation, The Department.