We brought Leonardo Da Vinci back to Life!
The Department were invited to  produce all creative elements of this annual gala celebration to launch a highly anticipated luxury product at the Palexpo in Geneva.
Over 800 A List Celebrity and Influencer guests were transported to another world as they dined within a 360 degree multi sensory space. A total of 24 21 metre screens displayed various states of completely bespoke content created from high pixel real time footage.
Post dinner spectacle comprised of a holographic theatrical show Real life actors interacted with hologram technology supported by back and front projection, resulting in an exciting and beautiful show ending with a standing ovation.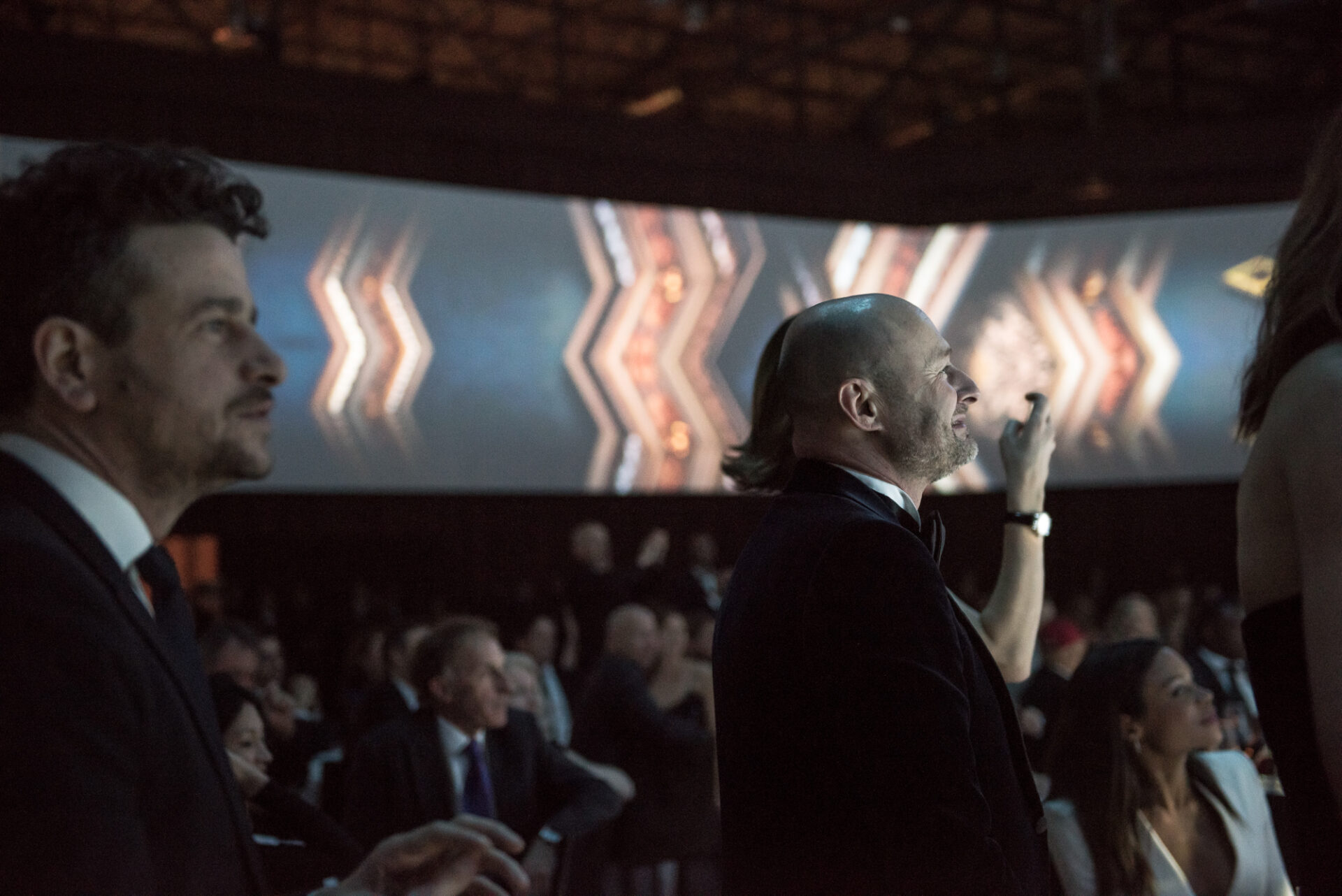 "The Department did it again! What a triumph. Everybody loved it. Bravo and thanks!"
Georges Kern, CEO, IWC SHAUFFHAUSEN